Exciting Offers on Opening Demat Account under Myalgomate
We are happy to announce exciting offers on opening an account under Myalgomate.
You will get 3 months of additional access on a yearly subscription for Readily available Algo and a 10% discount on custom strategy automation.
Existing users can also apply for the same.
Make sure you use the below-mentioned link only to get benefit from Myalgomate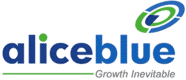 For Alice Blue Account opening link:
https://alicebluepartner.com/open-myaccount/?B=SBLR814
Brokerage:
Free Equity Delivery
Intraday and F&O trades: Flat ₹ 15 / executed order
Freedom 15 plan for all Intraday & F&O, Currencies & Commodity Orders
API: Free
 Web trade: Free
  Mobile App: Free

For the IIFL Account opening link:
Option 1: I -Serve Plan: https://cutt.ly/w9wdCVx
Brokerage:
Free Equity Delivery
Intraday and F&O trades: Flat ₹ 20 / Trade

Option 2: Premium Plan: https://cutt.ly/89wdVo3
Brokerage:
Free Equity Delivery
Intraday and F&O trades: Flat 0.05 % of Trade
API: Free
 Web trade: Free
  Mobile App: Free

For the Firstock Account opening link:
https://kyc.thefirstock.com/dcob/#/?source=I&id=MYALG
Brokerage:
Free Equity Delivery
Intraday and F&O trades: Flat ₹ 20 / executed order.
More details on the plan: https://www.thefirstock.com/pricing_and_charges.html
API: Free 
Web trade: Free 
  Mobile App: Free